Calvary, San Angelo, in the News
"Not long after World War II, several local Lutheran families reached out to the American Lutheran Church with the aim of forming a congregation in San Angelo, and in January of 1947, the Rev. Albert C. Shiff Jr. came here with his family to get things going."
Continue reading this local news article: Calvary Lutheran established in San Angelo after WWII.
---
Sensory Resources for Varying Abilities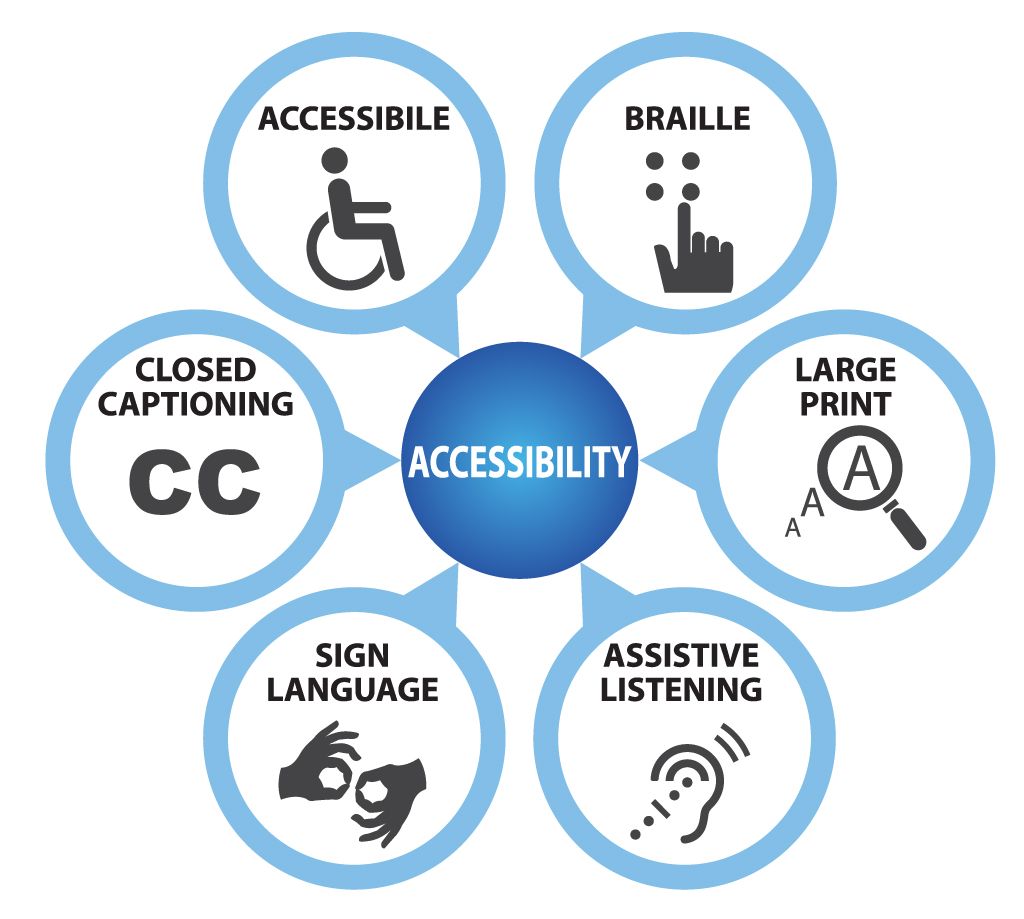 Did you know that the ELCA has a Deaf Ministries Directory (July 2018) of ELCA congregations that embrace Deaf culture? With the help of the Evangelical Lutheran Deaf Association, the Rev. Beth Lockard consults with ELCA candidacy committees and those exploring rostered leadership to address areas where new Deaf ministries can flourish and existing ones can be supported. If you have questions, are interested in connecting, or wish to support this important ministry, email LockardBeth@gmail.com.
---
TLU's New President
The Chair of the Texas Lutheran University (TLU) Board of Regents announced on April 22 that Dr. Debbie Cottrell has been named TLU's 16th President. Dr. Cottrell has served as TLU's Vice President of Academic Affairs since July 2012. This press release contains all details regarding her appointment.
---
Featured Resources for May
Mental Health Awareness Month
Each year, millions of Americans face the reality of living with a mental illness. During May, NAMI and the rest of the country are raising awareness of mental health.
The WhyCare? campaign is an opportunity to share the importance of care in our relationships to others, in mental health treatment and services, and in support and education to millions of people, families, caregivers, and loved ones affected by mental illness. Share information, images, and graphics to tell others what #WhyCare means to you.
When mental illness is present, the potential for crisis is never far from mind. Crisis episodes related to mental illness can feel incredibly overwhelming. There's the initial shock, followed by a flood of questions—the most prominent of which is: "What can we do?"
People experiencing mental illness—and the people who care for them—need information. However, that information is not always readily available and the search for answers may require more energy and persistence than possible in times of crisis.
"Navigating a Mental Health Crisis: A NAMI Resource Guide for Those Experiencing a Mental Health Emergency" (Crisis Guide) provides important, potentially life-saving information for people experiencing mental health crises and their loved ones. This guide outlines what can contribute to a crisis, warning signs that a crisis is emerging, strategies to help de-escalate a crisis, available resources and so much more.
Additional Resources
Mental Health America (MHA) has a full toolkit you can download.
MHA also has Mental Health Screening Tools. Taking a mental health screening is one of the quickest and easiest ways to determine whether you are experiencing symptoms of a mental health condition. Mental health conditions, such as depression or anxiety, are real, common and treatable. And recovery is possible.
The Anxiety and Depression Association of America (ADAA) has a #BreakTheStigma campaign, as well as a #MythBusters Twitter Chat @Got_Anxiety on Wednesday, May 15, 2-3pm Eastern.
---
Save the Date
---
Recent Blog Posts
Pastora Bañales:
Generosity Transformed! Stewardship Conference, Indianapolis, IN
(https://www.ntnl.org/generosity-transformed-stewardship-conference-indianapolis-in/ – published May 2)
(https://www.ntnl.org/2019-ntnl-synod-assembly/ – published May 2)
---
Where in the world is?
Bishop Gronberg:
May 6-7: Luther Faithful Innovation Project
Pastor Totzke:
May 6: Candidacy Endorsement Panel, St. Stephen, Shreveport
May 7-8: Luther Faithful Innovations meeting, Briarwood
May 9-15: Vacation
Pastora Bañales:
May

4-5: Calvary, San Angelo

May 7: First Sagrada Familia, Garland

May 11: 

PLMA, Spring 2019, Course 3, Briarwood
May 12: Good Shepherd, Marshall
---
Upcoming Events
Access our full online Calendar here. Updates made regularly.
---
Do you have news or announcements to share? Please submit to the Synod office (office@ntnl.org) for consideration for upcoming NT-NL News.